Client Email Settings - Configuring Outlook Express
Instructions for configuring Outlook Express are below. These steps are similar for most email programs.
If you are having problems with your email account, go through the settings below and make sure that your system is set correctly.
In particular if you are having problems sending mail, check that you have not forgotten to set server authentication in your mail client, and have changed the Outgoing SMTP port to 26.

Open Outlook Express.
In the menu bar, go to the Tools drop-down menu and select Accounts.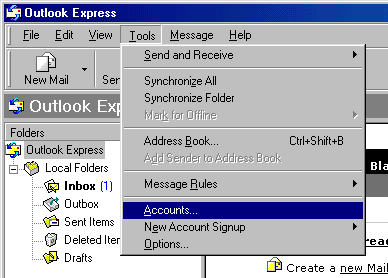 On the page that shows, click Add and select Mail.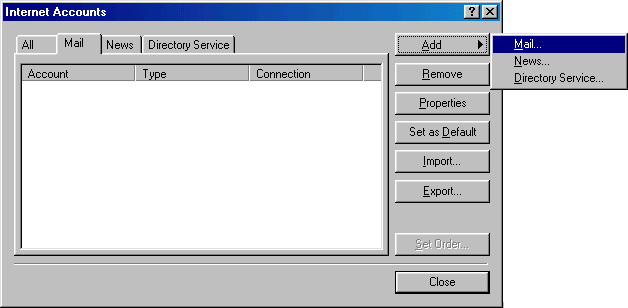 On the wizard page that shows, enter your name in the field and click Next to proceed.
Note: this email will appear when you send out emails.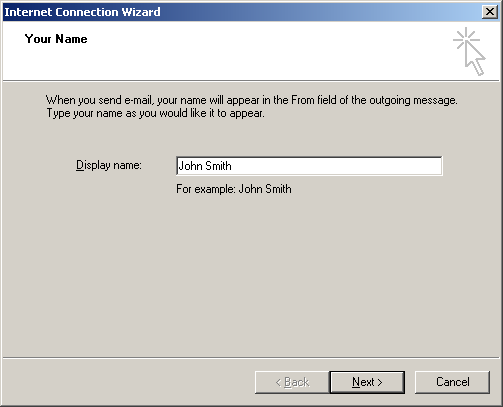 On the page that shows, enter your Email Address and click Next to proceed.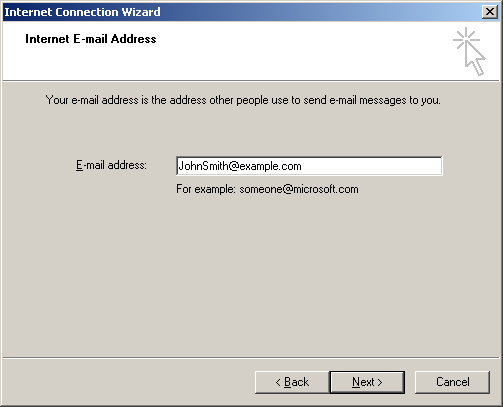 In the form that shows:

- in the drop-down box, choose POP3 as your incoming server;

- enter the Mail Server Name mail.computersolutions.cn for both Incoming Mail and Outgoing Mail;

- click Next to proceed.
All China hosted clients use mail.computersolutions.cn for their mail server.

The incoming and the Outgoing servers are identical.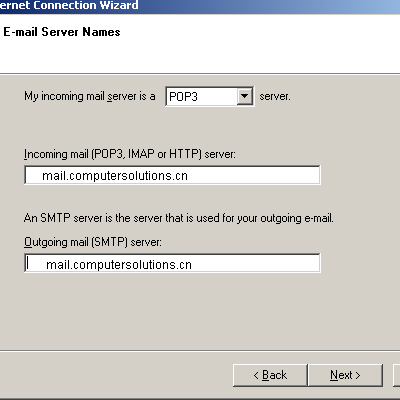 On the page that appears:
The account name is your full email address
Eg - If your email is johnsmith@somedomain.com, you would enter that as your account name.
Enter your email password in the Password field;

- check the Remember Password box to avoid entering it every time you check or send email;

- click Next to proceed.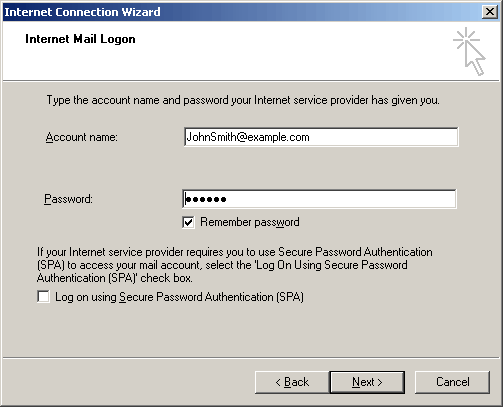 On the page that shows, click Finish to save settings and get back to the list of email accounts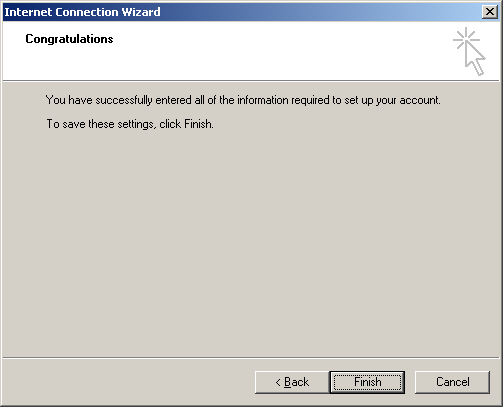 We\'re not quite finished yet - we still need to setup authentication -

If you forget this part you won\'t be able to send email to people outside of your domain.
Now that email account is created, select Accounts from the Tools drop-down list in the menu bar.
On the Internet Accounts window, select the newly created mail account and click Properties to edit the settings for your email account.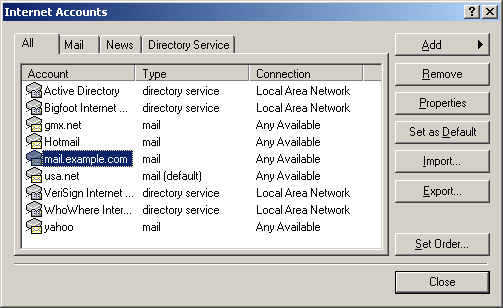 On the Properties page that appears, choose the Servers tab.
Check My server requires authentication.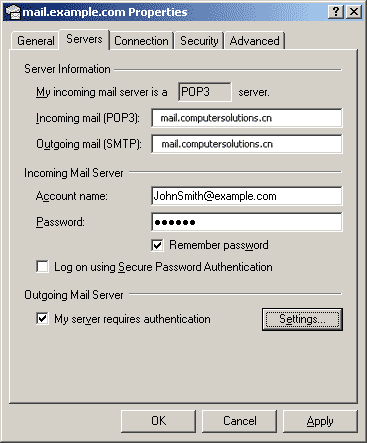 Click Advanced Settings
Change the Outgoing SMTP Port to 26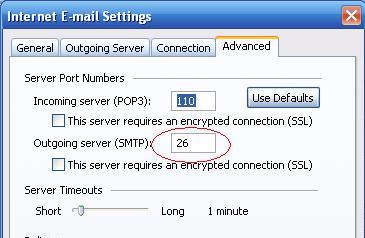 Click OK
Back on the Properties page, click Apply and OK to save settings and then close all dialog boxes.
Now that Outlook Express is configured, you can send and receive emails.